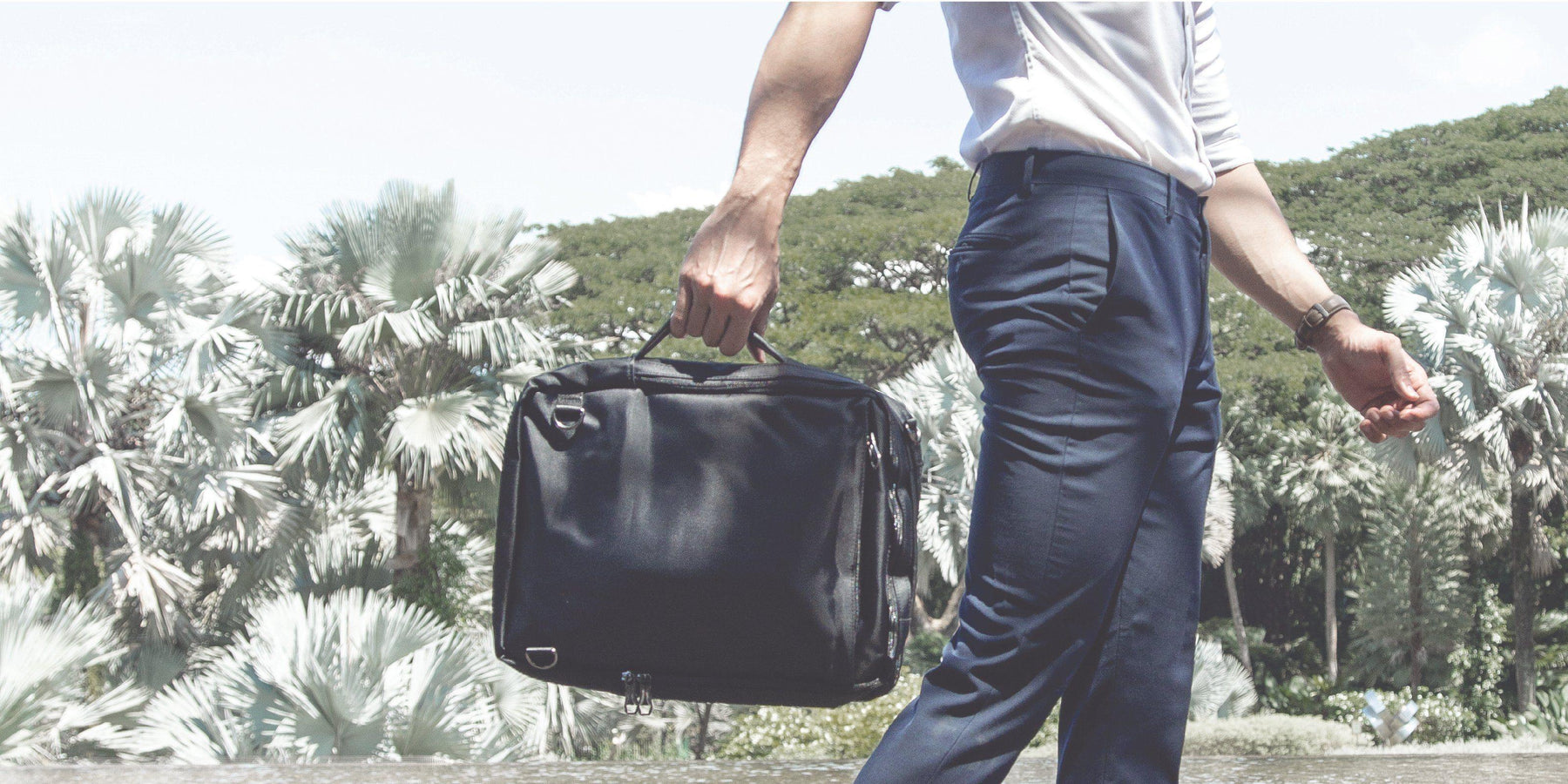 5 Signs It's Time to Invest in a New Bag

We've all been there before — those times when you end up using the same few bags over and over again, no matter the occasion, outfit, or purpose. It's when your trusty tote bag is no longer just a casual everyday tote. It has become your work or school bag, laptop bag, and even your gym bag that follows you everywhere in Singapore.
Sure, there's nothing wrong with having a favourite backpack or two, but it might just be time for you to look out for something new and better to buy! Read on to learn the five telltale signs that you should take the leap and invest in a new bag for yourself.
1. It hurts your back
The bag you use can significantly impact your back and spinal health, especially if you carry it every day. Are you experiencing backaches and aching shoulders even after a short journey? In that case, you may not have chosen the right bag for yourself. 
The bag might not be suitable for carrying heavy items as it does not provide enough support, or perhaps the bag straps are too thin or worn out. Occasionally, the type of bag you're using might be unsuitable for your needs. For example, using a sling or shoulder bag to carry heavy items causes one-sided carrying and uneven weight distribution. That, in turn, could lead to shoulder and backache. What you need is a bag designed to carry all your gear without hurting your back, such as a sturdy backpack or gym bag. 
2. It doesn't have enough compartments
Do you find yourself constantly rummaging around your bag to find your things? Maybe it takes you forever to find your keys at the bottom of your bag, or maybe your laptop is getting scratched up by the other items inside. Sometimes your bag becomes like Mary Poppin's, and it just feels impossible to find what you are looking for. It's even worse when you are in a rush! 
Nowadays, we tend to carry more small items in our bags, from hand sanitisers and wet wipes to the TraceTogether token in Singapore. It might be time for you to buy a new backpack equipped with storage compartments to help you stay organised. Having ample inner and outer pockets in your bag is incredibly useful. Once there's a proper place for all your stuff, you won't need to rummage like crazy again! 
3. It isn't work-friendly 
Just got your first job? Unfortunately, your favourite everyday handbag might not be the most work-friendly bag. Firstly, you probably need more space for a laptop and work documents. Otherwise, you might end up hand-carrying your laptop separately, which is a hassle for daily commutes. Secondly, appearance-wise, the bag might look too casual for a formal office setting. Invest in a professional-looking work bag and make carrying your work items a breeze! 
4. It doesn't suit your style anymore 
Just like how your fashion style changes over the years as you grow, your bag preferences will inevitably change too. Bags that you used to love might not be your style any longer, and that is okay. There is nothing wrong with upgrading to a bag that looks and feels the way you prefer. Needless to say, having a bag that is perfectly suited to your outfit and style can spark joy and give you a boost of confidence. 
5. It's practically falling apart
This is arguably the most pressing sign of all that it is time for you to get yourself a new bag. Is the outer material peeling? Are there holes, stuck zippers, or fraying straps? If the answer to all of the above is yes, then the time is now to shop for a new bag. You deserve it! To ensure your next bag lasts as long as possible, try choosing ones that are durable and made of high-quality materials. 
Treat Yourself to a New Bag from Travel Supplies 
Ready to hit refresh on your bag situation and buy yourself a brand new bag? From backpacks and laptop bags to gym and duffle bags, there is something for everyone at Travel Supplies. Explore our online bag catalogue and shop now to enjoy free islandwide delivery in Singapore!