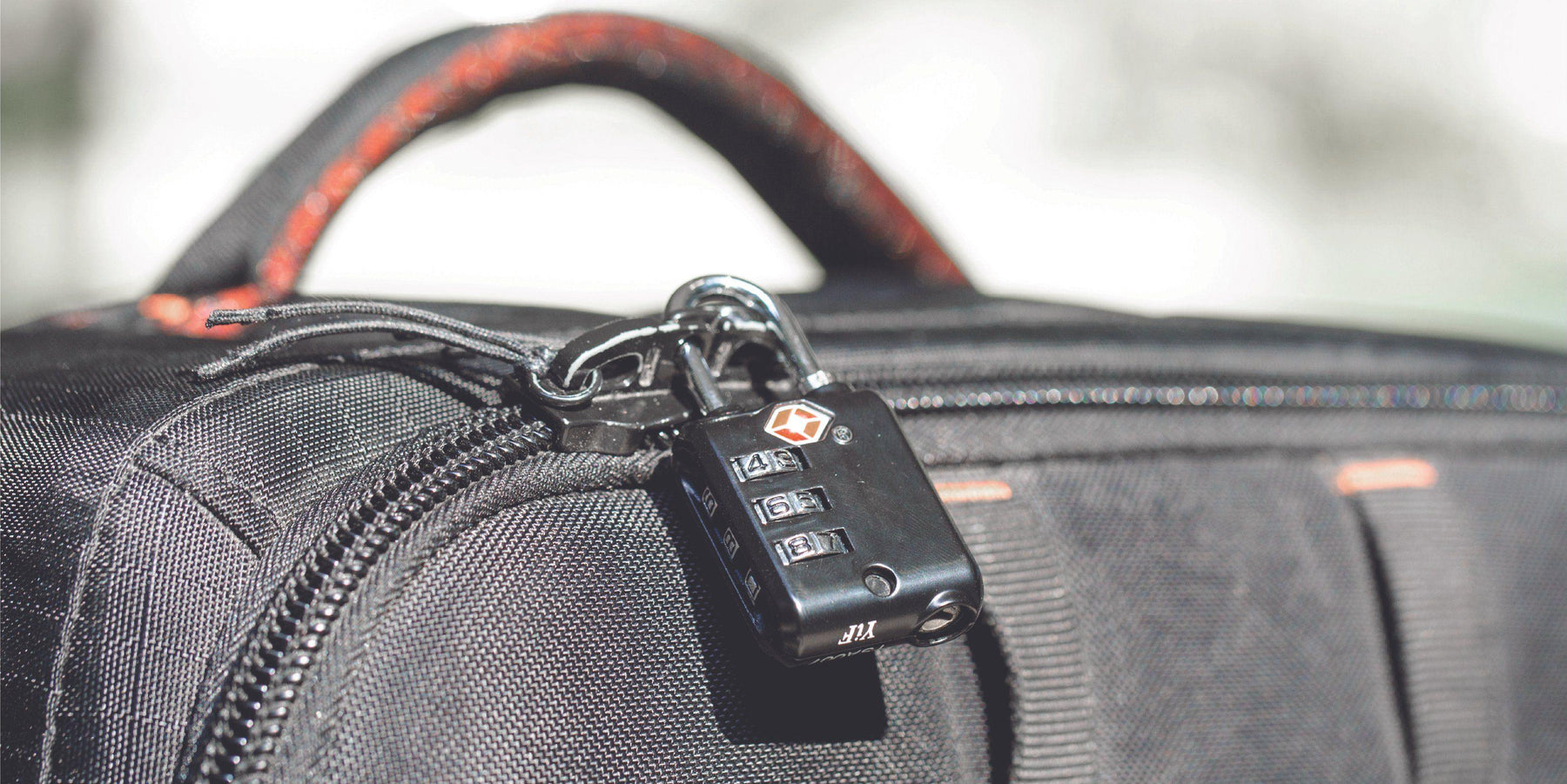 Is TSA Lock mandatory for travel?
A suitcase can be a gateway into your identity – if you lose it, you'll lose a little bit of yourself too. But what can you do? When your luggage gets checked in, it's out of sight for a few hours, in the mercy of the airline and its luggage handlers. When it rolls out on the luggage carousel, you never know who could take your luggage, whether intentionally or by accident. Hence, it's important to talk about luggage security – locking your suitcase!
Countries with TSA Lock Requirements
Most luggage and carry-on baggage are screened before they are brought on board the plane. However, certain countries have stricter security measures when it comes to the flow of suitcases in and out, requiring access to luggage without the presence of its owners in order to ensure that there are no prohibited items. It may feel intrusive, but it's an extra step to protect you and the other passengers. Hence, several countries (USA, Canada, Japan, Israel, Finland, Austria and South Korea) require travellers to have their suitcases locked with a specific brand of locks that can be unlocked by aviation security.
What Are TSA Locks?
Such locks are called TSA locks, and are easily recognisable by their 'red diamond' logo. Introduced in 2003, the TSA lock was created by Travel Sentry originally for the United States' Transportation Security Administration (TSA). In upping travel security, especially after the 9/11 incident, locks that could be opened by aviation security agencies were introduced. To do so, TSA authorities have a universal set of "master keys" that can unlock all TSA approved locks without damaging the lock itself. All TSA locks have a keyhole at the bottom so that such keys can be used to unlock them.
How to identify a TSA Lock?
Chances are, your luggage already has a TSA lock built-in, so look out for the recognisable 'red diamond' logo. However, if it doesn't, TSA locks also come in a variety of styles – cable locks, 4 dial locks, and locks with keys. Some TSA locks even come with built-in Search Alert indicators that will let you know if your luggage has been searched by aviation security.
Which TSA Lock to use?
Which lock to use? It all boils down to personal preference. If you lose your keys easily, it may be better to use a dial lock. If you often forget your passwords, use the keys – there is no way to reset a TSA lock once you've forgotten the combination on your lock. 
What happens if your lock is not TSA approved?
It can be a hassle to travel, and an even greater hassle when you find the locks or your luggage damaged once you've collected it. Locks may be cut from time to time if they are not approved, allowing security officers to gain access into your suitcase if your lock is not TSA approved. But don't go writing complaints too soon. Locks and luggage can also go through wear and tear by their time spent on airport conveyor belts.
What Travel Supplies offer
All our luggage comes with built in TSA combination locks that are sturdy and durable so you may fly with a peace of mind. For people with luggage without TSA locks built in, we also offer two types of TSA combination dial locks. Both heavy duty, one is a standard 3 dial combination lock, while the other has a thick strap secured by a similar lock as well. Attach it on your suitcase zippers, or wrap the strap around your luggage, either option will be perfect for travelling. 
Conclusion
Reading this may make travelling seem more stressful than it already is, but fear not – get this out of your hair with our advice. The easiest way to ensure that TSA has access to your suitcase without any hassle would be to use TSA approved locks on all your suitcases, or to just purchase suitcases already installed with TSA locks.