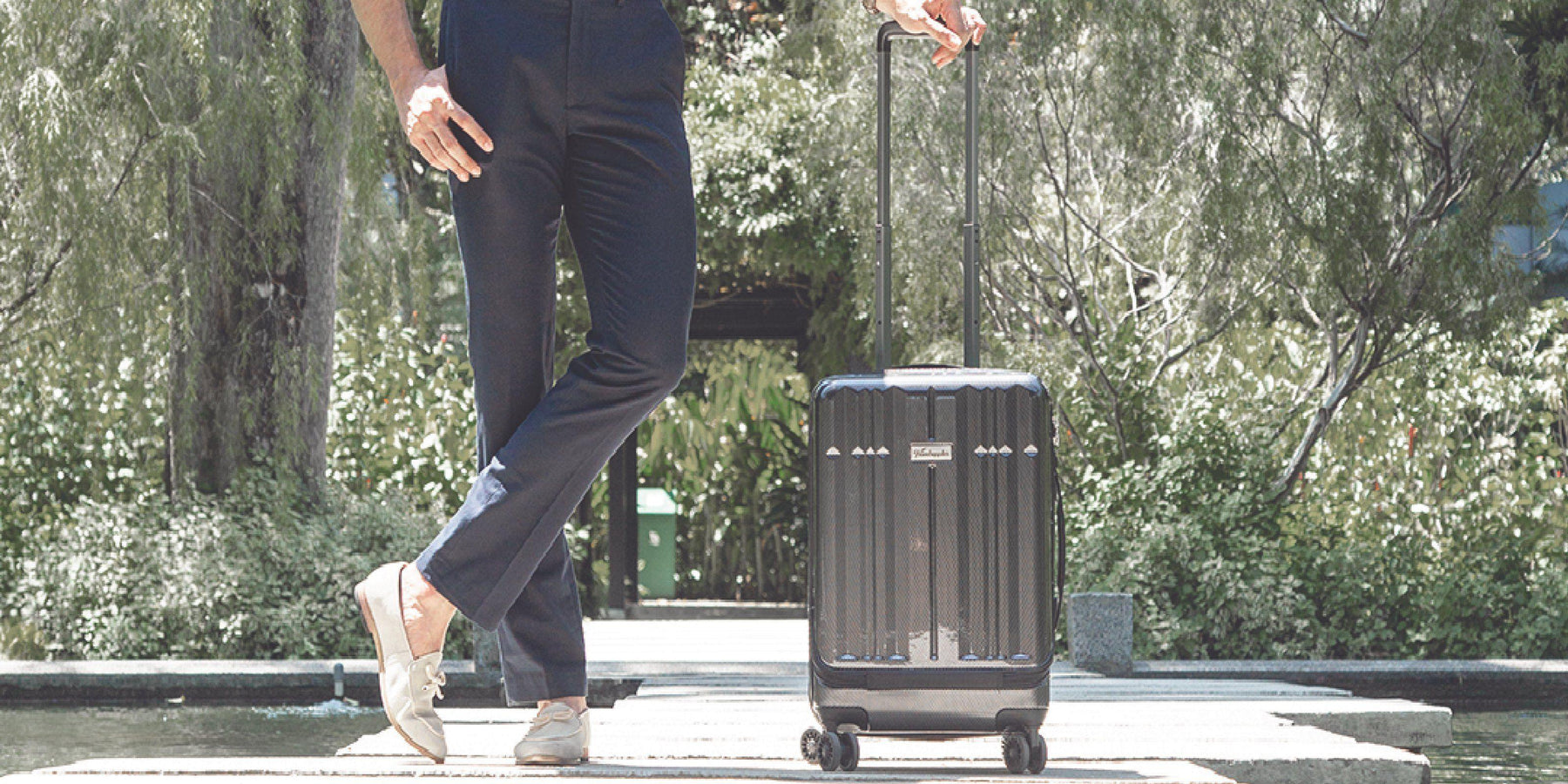 5 Ways to Ensure That Your Luggage Outlasts The Pandemic
Is your luggage sitting at the corner of your storeroom just looking pretty since the pandemic started and the borders closed? Maybe it still sports some remains of the last holiday you had? Don't worry, you are not alone. Suitcases are a necessity for travelling, but it doesn't mean that we should just chuck them in a corner of our house until the next time we need them. They too require some tender love and care. Knowing how to take care of them properly will save you from trouble down the road. Read on to find out how you can ensure that your luggage will be ready for use when the border restrictions are lifted.
1. Wrap It 
Yes, that plastic wrap kiosk we mostly avoid during most of our holidays? That is where your luggage needs to be. Through immigration and baggage check, your luggage goes through quite a bit, tumbling about. Protect your luggage from scratches and dents by plastic wrapping it at the kiosks available at the airport. Granted, this is not the most environmentally friendly option. Fret not, there is an alternative. Invest in a luggage protector made of fabric or spandex. Travel worry-free about reaching your destination with worn-out luggage. 
2. Correct Usage
To avoid dealing with a ripped bag or a broken handle at the worst possible moment, it is important to understand how to use your luggage correctly and responsibly. For some, it can be tempting to overpack your luggage and overestimate what it can handle. Stuffing your luggage puts more pressure than necessary on the zippers, fabric seams and wheels of the luggage – all of which are designed to function smoothly given the right amount of weight in the luggage. Another tip would be to keep the heaviest items at the bottom of the suitcase, near the wheels, keeping the centre of gravity low and reducing the likelihood of it tipping over.
You can also take caution in the way you hold your luggage. When picking up your luggage, be careful not to hold it by the retractable handle. Use the top or side handle. Having a broken, or worse, jammed handle would cause unnecessary hassle. 
3. Keep it Clean
Getting back home from a tiring flight, unpacking, and tossing aside your luggage may sound appealing to you. However, be wary. Suitcases store dirty laundry, shoes and even snacks that you bought from foreign countries. No matter how tired you feel after a long flight, resist the temptation to unpack and toss your suitcase aside immediately when you get home. Find a clean and open space to unpack your luggage. Throw all the clothes in there straight into the washing machine. Grab a vacuum cleaner to remove dust, dirt, and other bits of debris. Don't miss out on the corners and crevices. 
Next step would be to unpack the luggage itself – remove any washable exterior and interior parts. Clean them with soap and water. Make sure the parts are completely dry before putting them back into the luggage. Use a damp cloth to wipe out the interior and leave the suitcase open for a few hours to dry it completely. The sunshine is your friend. If you can leave your suitcase out in the hot sun, it dries it out thoroughly and the heat would potentially kill any residual viruses and bacteria. 
4. Store Properly
The last step to caring for your luggage would be to store it properly. You wouldn't want to find it unusable after leaving it unattended for months on end. Zip up the expandable section before keeping it to save space. If you have a luggage protector, use it. To avoid damaging the wheel, do not stack items on top of the suitcase. Now, find a clean, cool, and dry place to store your luggage and it will be waiting for you there to take it on your next, big adventure!
Get Functional and Durable Luggage from Travel Supplies
If you are looking for affordable, high-quality luggage – be it business luggage or cabin luggage – look no further! With Travel Supplies, you can buy yourself a dependable and sturdy companion, and be at ease during your travels. Simply browse through our online catalogue today to purchase one and get it delivered to you for free within Singapore.