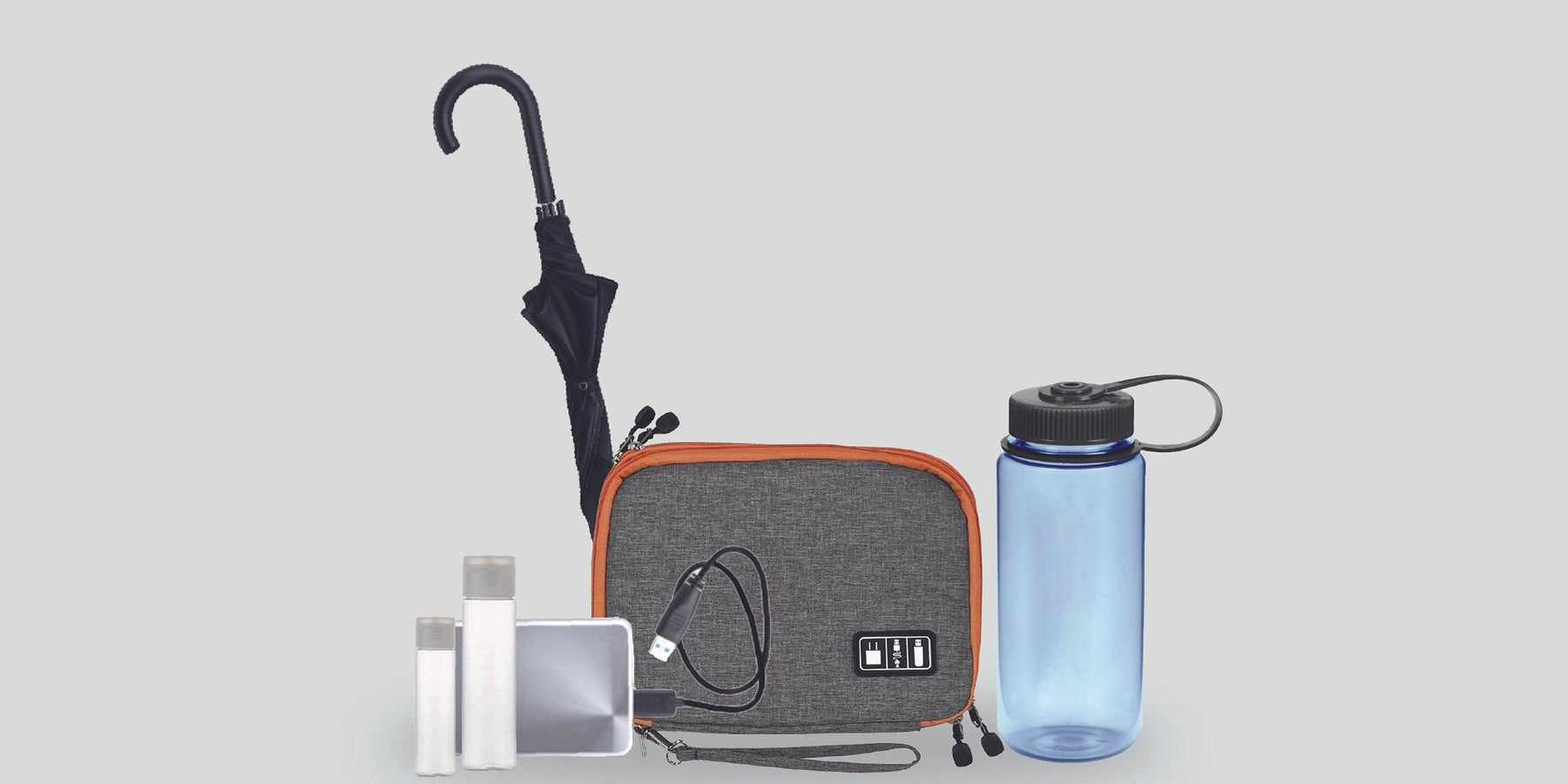 5 Items You Should Carry in Your Bag at All Times
You probably carry a bag everywhere you go, but what do you have in your bag exactly? If your bag is constantly filled to the brim but you can't seem to find anything you need in there, your bag is probably in need of a good spring cleaning. Are there any essentials that you should carry but don't, or any items you don't have to carry but do? Read on to find out what are some essentials that you should have in your bag at all times and if you have been packing your bag wrong this whole time. 
1. Hand Sanitiser
While Singapore is no longer in the red for Covid-19 cases, we should still protect ourselves from the virus and other harmful bacteria by having stellar personal hygiene. Keeping a small bottle of hand sanitiser is a great way to keep your hands clean all the time since our hands come into contact with countless surfaces and our face more than a hundred times a day. It can also come in handy whenever there isn't antibacterial handwash available at eateries or public toilets when you wash your hands before and after a meal.
2. Umbrella
While travelling around in a sunny tropical island like Singapore, carrying an umbrella in our bag daily is certainly essential since the weather in Singapore can be rather unpredictable at times. Most people would find it a hassle to bring an umbrella everywhere they go, but umbrellas can be rather lightweight if you choose one that is collapsible and is able to be folded into a sleek and neat size. Do remember to bring a plastic bag along with your umbrella so you can still keep your wet umbrella in your bag (in the plastic bag) after using it in the rain. 
3. Water Bottle
The recommended daily intake for water per adult is about 2 litres a day, this would mean that we will have to drink about 8 bottles of water a day if we were to purchase a 250 ml bottle of mineral water from convenience stores while we are out. Why not bring your own water bottle from home instead? 
This way, you can hydrate yourself on the go and also save some money from purchasing glasses of water from eateries whenever you eat out. Using a reusable water bottle can also lessen your carbon footprint and start your journey to live a more environmentally-friendly lifestyle. 
4. Portable Charger
An average working adult is usually out for 8 to 10 hours a day for work and for leisure. It is almost inevitable that our phone battery would run out of juice by midday. Portable chargers are incredibly useful if you are constantly on your phone for client calls or for work communication. More technologically advanced portable chargers are able to charge your phone wirelessly, so you don't even have to bring a charging cable with you. However, if you prefer to charge with your phone plugged into a wall socket, you can always get a travel adaptor from Travel Supplies.
5. Cable Organiser Bag
If you are one to bring multiple devices out with you, you might need to get them charged several times throughout the day. This involves your charging socket, portable charger and the many different charging cables. You wouldn't want to find all your cables all tangled up whenever you have to use them, so why not get a Cable Organiser Bag for neater cable management? This handy pouch will allow you to locate your charging tools swiftly, especially if you are carrying a roomy tote. 
Get Your Bag Sorted with Travel Supplies 
If you don't already have these items in your daily bag, you are definitely not maximising your space! Enjoy maximum convenience by adding these essentials into your bag now. Don't have a suitable backpack for work or school yet? Simply browse through our online catalogue today to purchase one and get it delivered to you for free within Singapore.