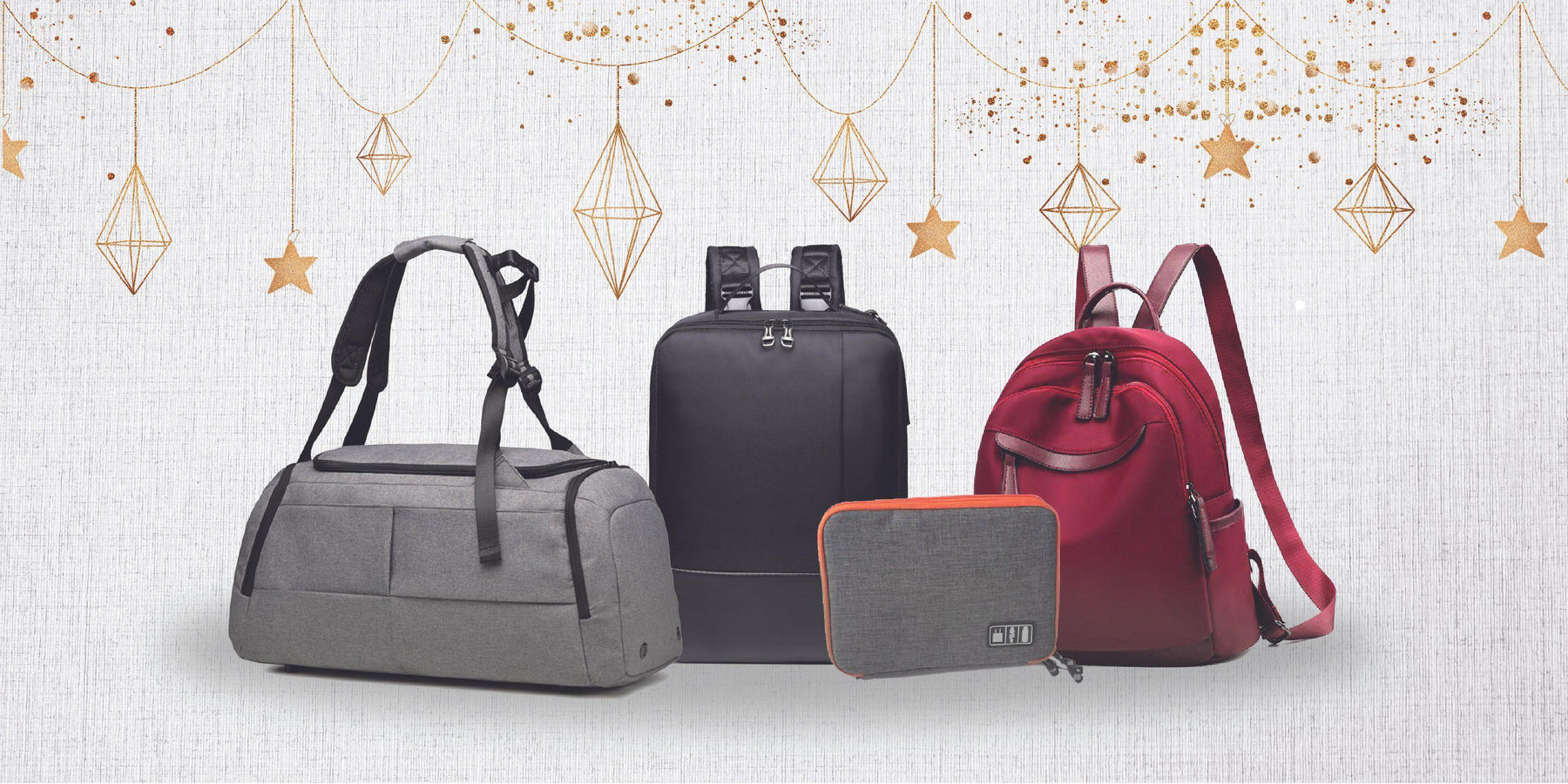 'Tis The Season to Be Gifting – The Best Christmas Sale in Town
The gifting season is upon us! If you are still in search of the perfect gift for your family and friends, Travel Supplies has got you covered. Forget about squeezing with the crowds at Orchard Road or popular departmental stores this year, safe-distancing measures have caused snaking queues outside malls and with the risk of the pandemic, it's simply not worth it. Despite 2020 being a trying year, let's not let it dampen our spirits or allow it to stop up from showing love to our loved ones during these difficult times.
Instead of braving the bustling shopping malls this Christmas season, choose to shop online at the comfort of your own home anytime. Snatch the best deals on Travel Supplies during our upcoming Christmas sale (18-25 December) and get your gifts wrapped in time for your Christmas parties. Read on to find out what are some of our top picks this season!
Gym Bag with Shoe Compartment
This one's for the corporate fitness junkies. Ever see your colleague fumbling around with a backpack and a shoe bag for their lunch time work out session when they arrive at the office in the morning? This multi-purpose gym bag would make the perfect gift for them! They can easily fit a change of clothes, their work essentials like laptop, laptop charger and best of all – a pair of shoes. Gone will be the days of carrying a shoe bag on top of a heavy backpack.
Get this bag at $34.90 now.
3-Way Business Laptop Backpack
Know someone looking for a sleek and professional-looking backpack for work? Surprise them with the functional 3-Way Business Backpack, the ideal choice for office professionals in Singapore. Sling it, carry it on your bag or hand-carry it, they can carry it anyway they like.
Purchase this bag at $24.90 now.
Ladies Small Backpack
Ladies, this one's for you. Thinking of buying a backpack that is cute yet functional? We've got it right here at Travel Supplies. Packed with convenient little compartments, you can easily fit all of your daily essentials in this nifty little bag and carry it along with you everywhere you go, even on crowded trains in Singapore. Take your pick between classic black and festive red.
Get this bag at $19 now.
Cable Organiser Bag
This little pouch has all the compartments you need for your cables, adaptors and even a tablet. Keep all your knicks and knacks in this bag and you will never waste time fumbling and searching for your charger cables again. Get this as a useful gift for your friend or simply purchase it for yourself and keep your life organised!
Get this bag at $19 now. 
Get Your Christmas Gifts Sorted Now
See something you like on our site? Grab the best deals now by shopping our annual Christmas sale and be entitled to free gift wrapping service and free delivery within Singapore!