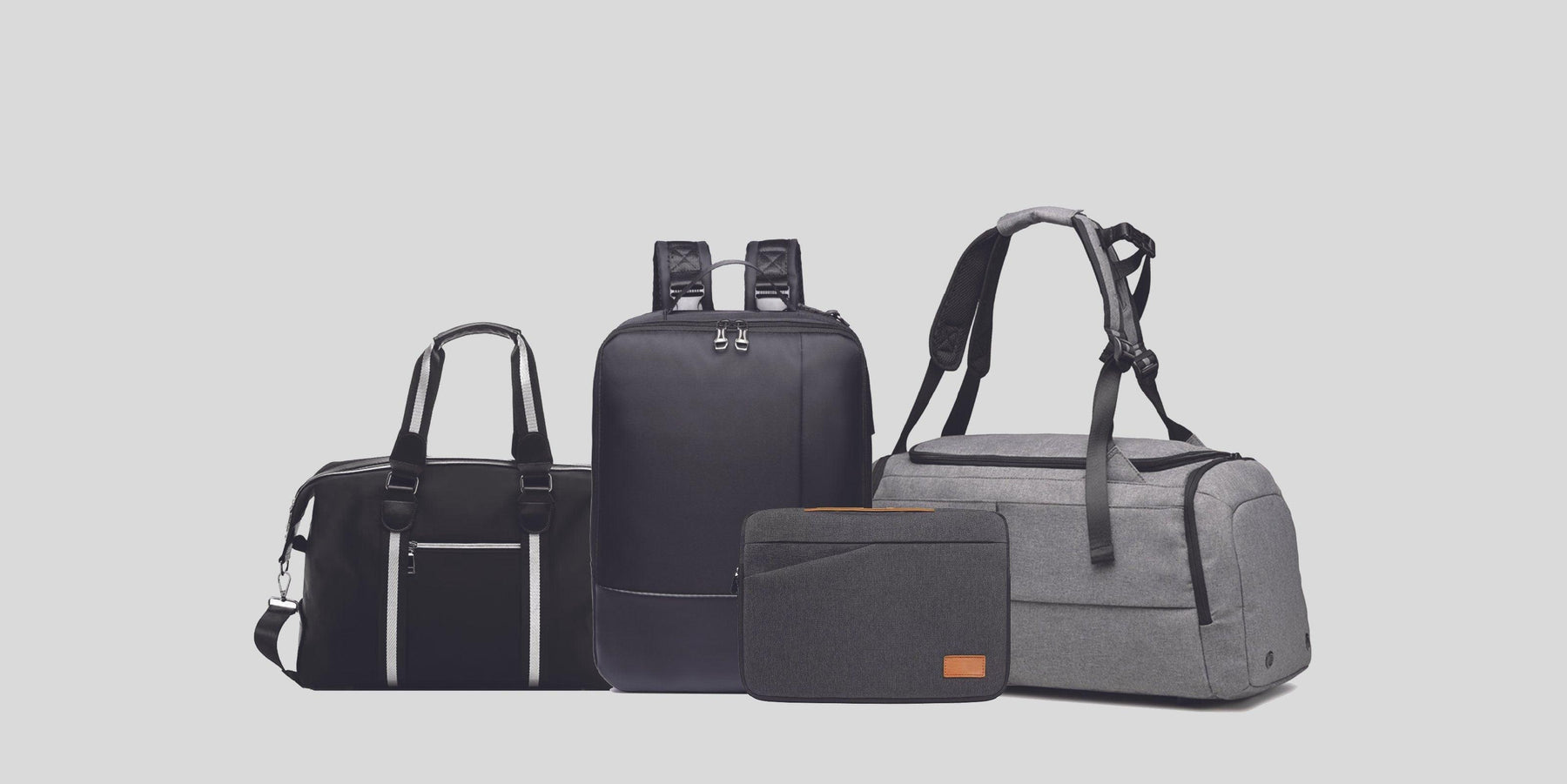 4 Essential Bags You Should Already Own
It is needless to say that other than functionality, bags are also a form of a fashion statement. If chosen correctly, bags can complement, complete or become a statement piece for an outfit. In some ways, it might help you look more put together and professional for an interview. However, if you are a utilitarian and the functionality of a bag is your priority, be sure to have these few bags on rotation for different events or settings. 
1. The 3-Way Business Bag 
The 3-way Business Bag is a perfect daily bag for working adults in Singapore who need to bring their laptop around with them everyday. This bag has a designated slot that can fit 15.5 inch laptops and a tablet, is water resistant, functional and can definitely match your office dress code with its sleek look. Carry it on your back like a backpack, sling it or handcarry it, you can carry this versatile bag any way you want.
With three huge compartments that allows for convenient storage, you no longer have to worry about frantically digging for your wallet whenever you are buying a cup of coffee. To make things even easier for you, there is an easy-access compartment that you can use to place small items such as your keycard and EZ-link card to minimise fuss whenever you have to tap in at the train station. 
2. The Gym Bag
Are you still bringing a backpack and a shoe bag to work everyday to change into your workout outfit during lunch time? Spare yourself all that trouble and invest in a gym bag today. With a trusty gym bag, you no longer need to go through the trouble of carrying two bags to work as our gym bag has a separated compartment for your gym shoes. 
Furthermore, gym bags or duffle bags can even double up as carry on baggage for short weekend trips out of Singapore since the huge space is flexible enough to contain everything you need for a few days. Travel Supplies' gym bag not only has multiple compartments, it also has a specialised compartment for your smartphones and wallet so you never have to scour through your whole bag to find some loose change. 
3. The Weekender Bag
In the mood for fun this weekend? Grab your Weekender Bag for some poolside fun or a picnic at the beach in sunny Singapore! A handy, water-resistant bag is essential for a day by the pool as it can protect all your devices and dry clothes while you are busy having fun. Start packing all your necessities into this mighty little bag and you will find that you can fit an extra set of clothes, a picnic mat and even toiletries in it. Heck, you can even go for a 3-day, 2-nights staycation with this weekender bag. Keep your receipts, hotel keycard or earpiece in the easy-access compartment at the front of the back for maximum convenience. 
4. Hand Carry Laptop Bag
Have a Zoom meeting right before you have to meet a friend for a coffee, but don't want to bring a whole backpack with you just because you have to carry a laptop? Simply use a Hand Carry Laptop Bag to travel lighter while still being able to hold your laptop with ease. Travel Supplies' Hand Carry Laptop Bag is ideal of out-of-office client meetings as it allows your laptop to be portable and lightweight, and also provides a layer of protection for your laptop with a additional interior layer. Additionally, it is also water-resistant on its exterior, which makes it spill-proof, so you can feel free to have a warm cup of coffe while working, 
Get Your Essential Bags from Travel Supplies 
Travel Supplies is your one-stop online store for functional essential bags. Always be prepared for any work or play occasion with durable and high-quality bags from Travel Supplies. Make a purchase with us today and enjoy free shipping within Singapore.